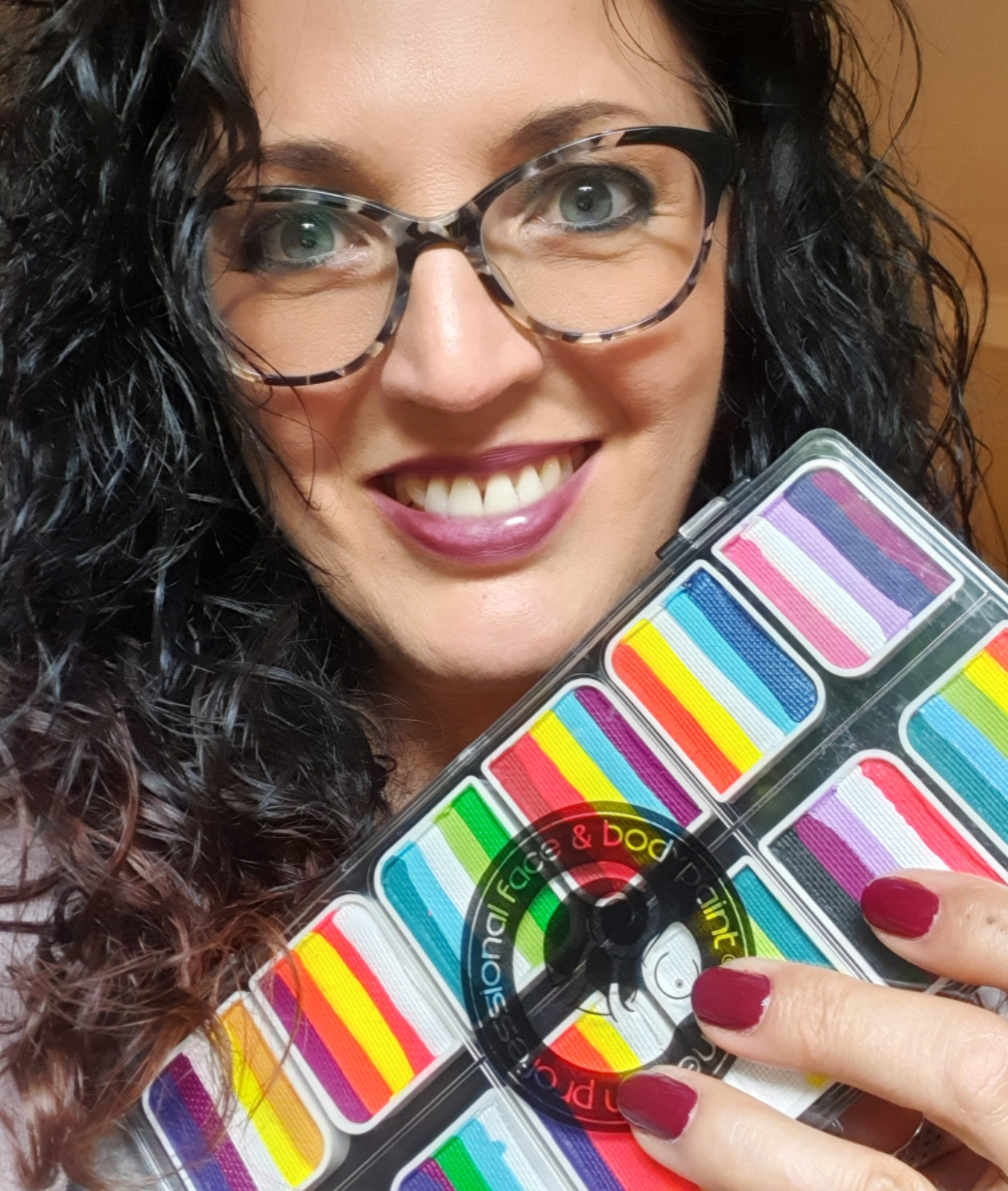 I am a professional face artist and over the years I have won numerous industry awards for my face and body art. I run "Wow Factor Faces" and "Grown Up Glitz" and I am so happy to bring you this online course today.
I teach classes all over the UK and sometimes abroad, and this is everything you would get in one of my hands-on workshops, without having to leave your home! And you get the bonus of being able to go over the lessons again and again as many times as you like!
This class has 10 stunning designs for you to paint along with me. Shown in easy to follow video format, so you can see exactly what I do, which brushes I use and how I build each design so that it looks complicated and super intricate, so that YOU can wow your clients!
This Class is for Facepainters who have already mastered the basics and want to take their art to the next level. You will learn 10 beautiful designs, step by step with clear video footage and instructions.
If you are not yet confident in "one stroke" painting techniques I highly recommend you take my "One Stroke for Beginners" course first, as that will teach you all the techniques you will need in order to do this class. 
This class is available as soon as you complete your purchase and you can view it in your own time as many times as you like! There is no time limit, and you can pause, rewind watch again and again.
You can leave comments and I will reply, so if you need extra help or support, it will be available.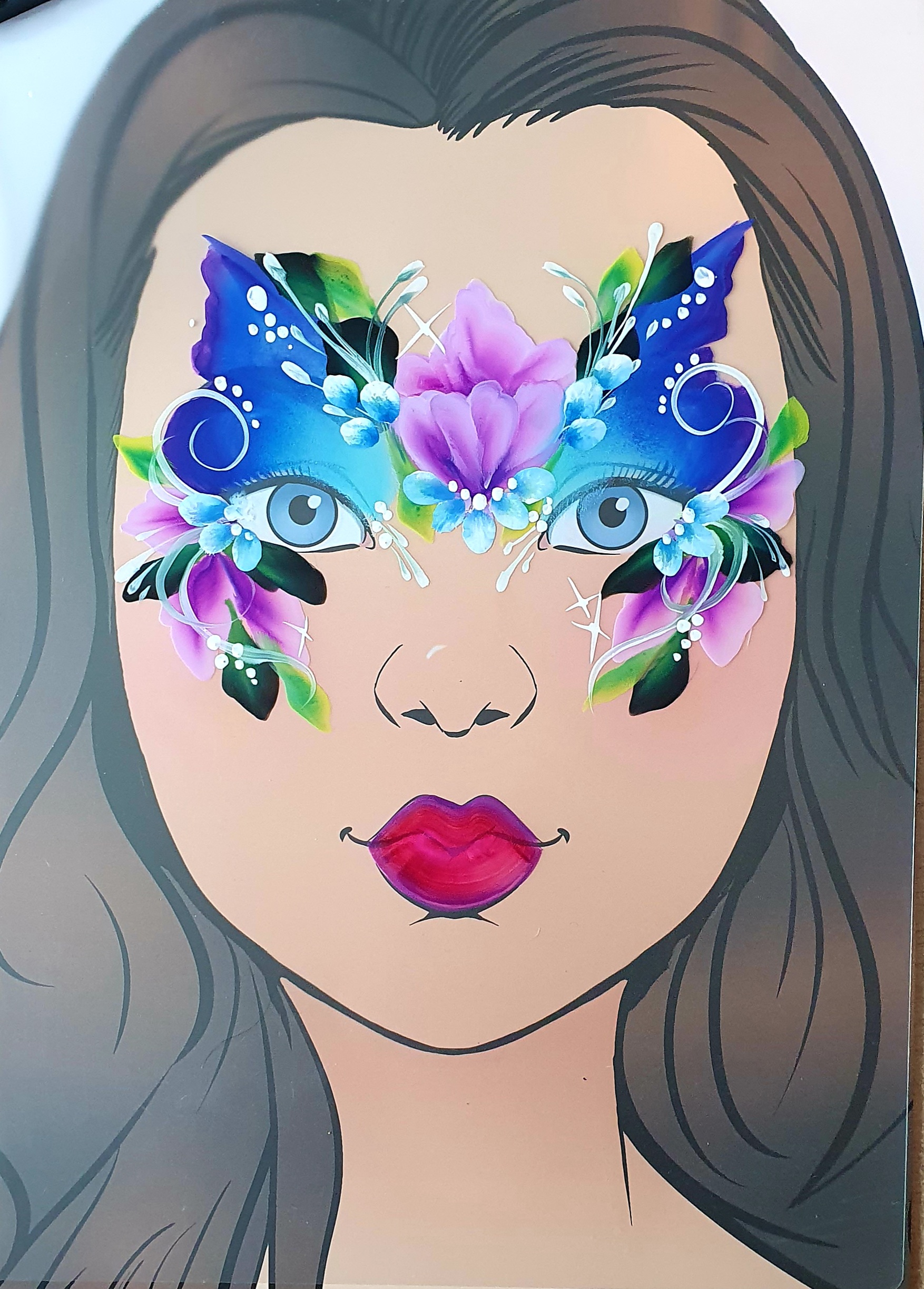 Just a few examples of the 10 beautiful designs you will learn on this course.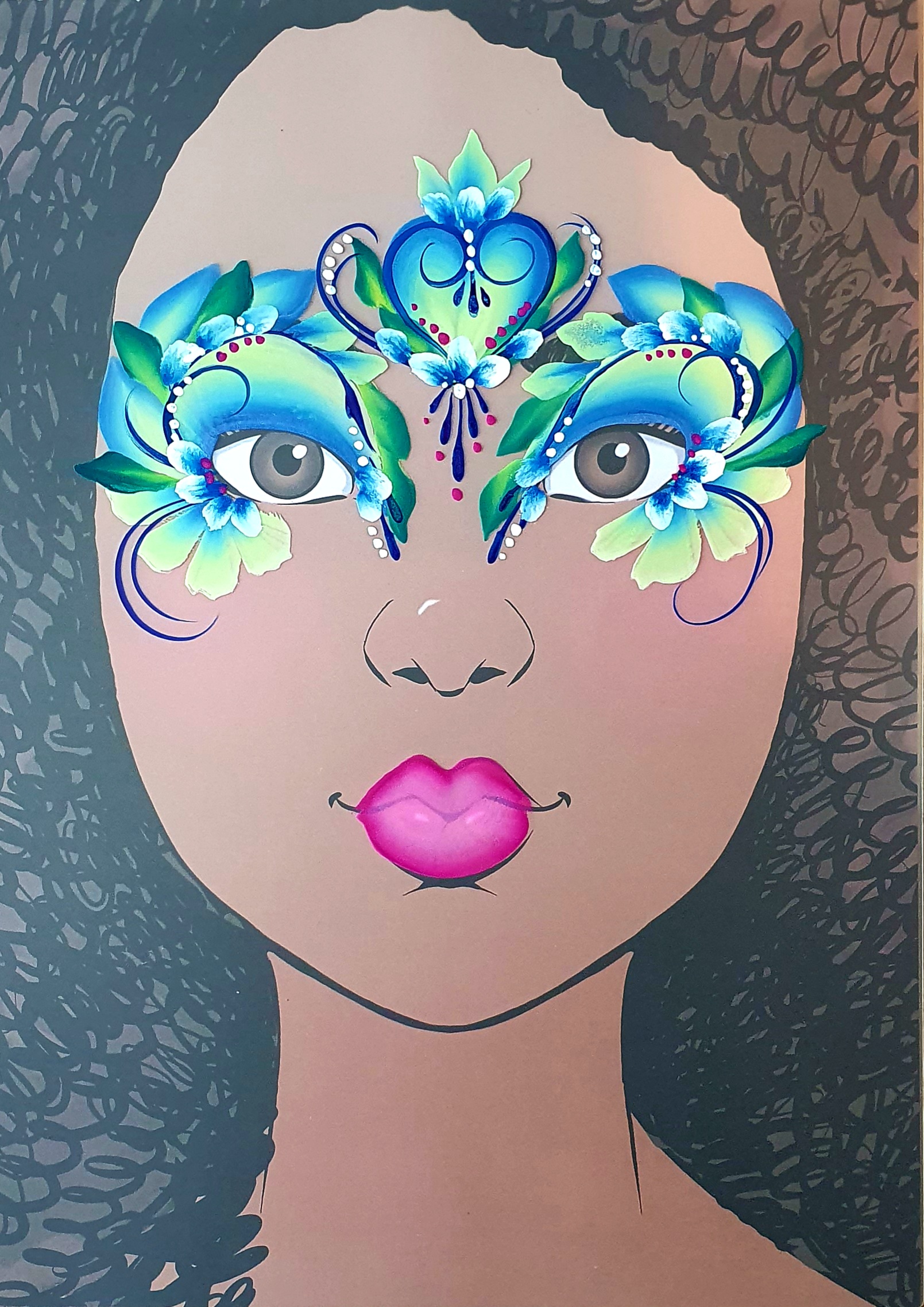 Clear video tutorials will enable you to recreate this design and many more with total confidence!
Sign up now! You will not regret it!
Available in days

days after you enroll

Welcome!
Available in days

days after you enroll

Video Tutorials
Available in days

days after you enroll

Thank You!
Testimonials from people who have bought my other courses have to say!
I highly recommend taking Karen Huwen's Grown Up Glitz Adult Eye Design workshop. Karen is such an amazing teacher. There are plenty of designs for all occasions for both men and women. Each design is broken down step by step with precise instructions on how to recreate the look or make it your own. There is also a template to use to help you learn and remember the different constructs of the designs. This workshop is worth every penny, you will not be disappointed. Thank you Karen for sharing your amazing talents and beautiful art with this world! 
"As a product producer, I am always careful not to confuse liking someone, with whether a product or service is of high quality. I was an admirer of Karen's work from the moment I saw it, but because I am a tactile, visual learner, I was always a little sad that I would not be able to attend her classes - TILL NOW! Not only do the close-ups allow you to feel like you're in a private class, without missing a dot, the generous access to repeat classes over and over makes it amazing value for money. Karen takes all our favourite brushstrokes and creates a stunning finish, the lessons are easy to follow, and well laid out. Thank you so much Karen, It's been such a pleasure learning from you."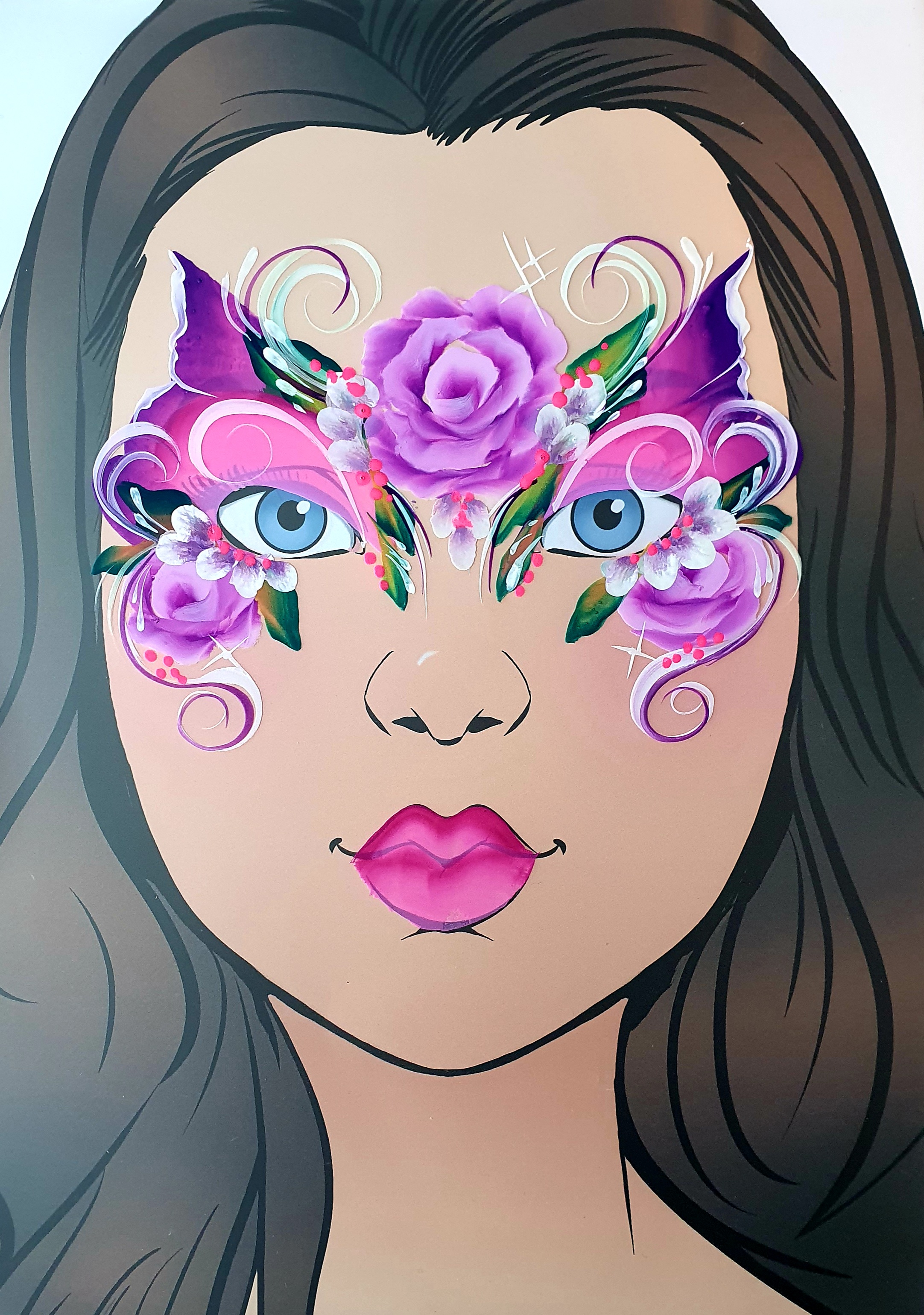 Other available Classes
If you want to learn more in this glittery world of face art, please take a look at my other classes I have available!
Check your inbox to confirm your subscription