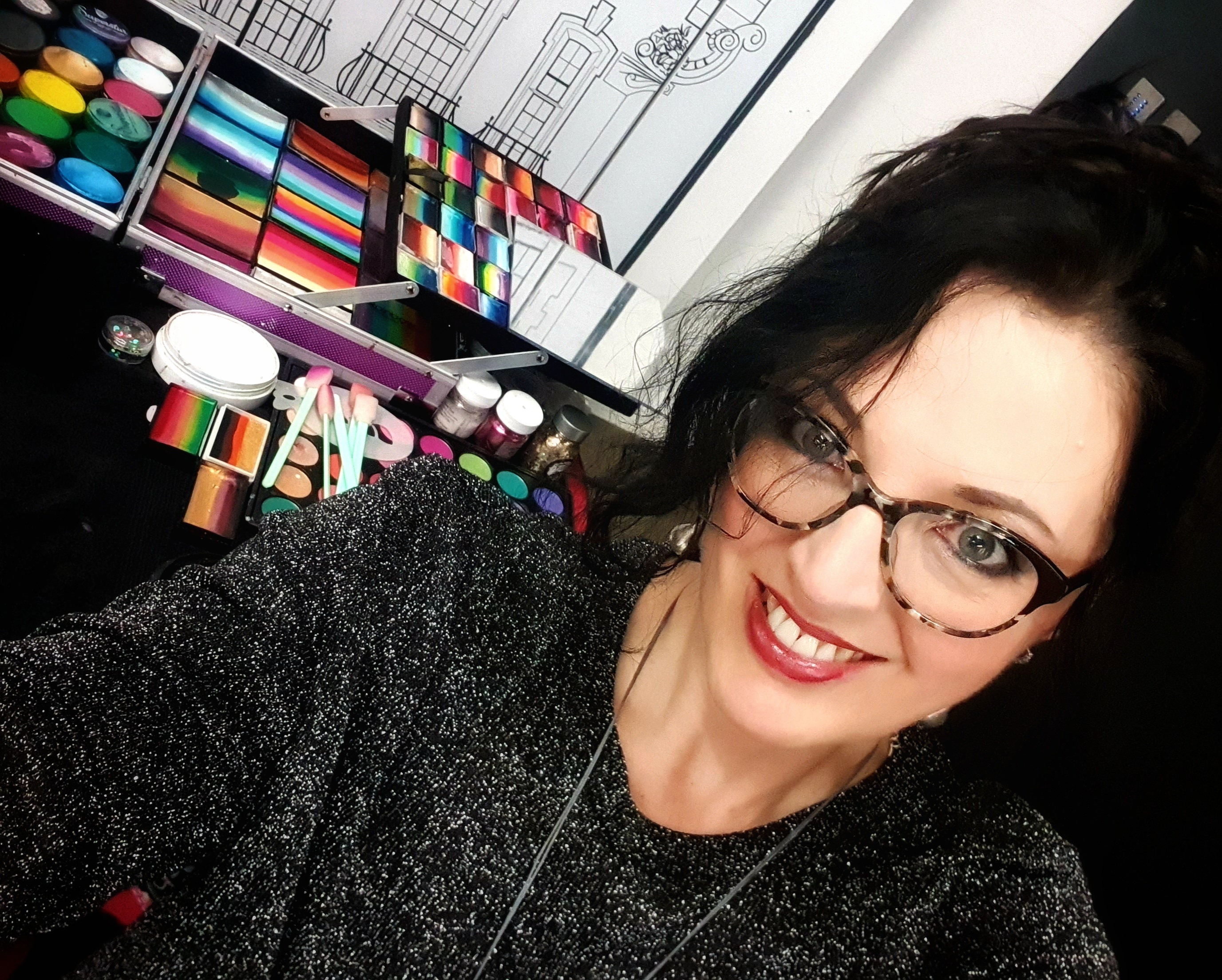 I am well known for my "Grown Up Glitz" adult eye designs which all use one stroke painting techniques and now I am delighted to bring you this online course! This is everything you would get in one of my hands on workshops, without having to leave your home! Clear step by step video tutorials in easy to follow video format so you can see EXACTLY what I do, and which brushes I use. All the skills you will need to go to town with your one stroke paints! You will master all kinds of petal shapes and florals, including Cala lilies and Roses, loads of different leaves, and at the end of the course you will bring all your new skills together to create 2 beautiful eye designs suitable for teens and the adult face art market.
This Class is for Facepainters who want to learn one stroke techniques. You may have had a go but got frustrated because your brush will not do what your brain wants! By the end of this course you will be able to produce beautiful flowers, leaves, roses, cala lilies, and also bring them together with tight linework and double dip petals. You will end the course using your new skills to produce two beautiful multi layered adult eye designs.
This class is available as soon as you complete your purchase and you can view it in your own time as many times as you like! There is no time limit.
You can leave comments and Karen will reply, so if you need extra help or support, it will be available.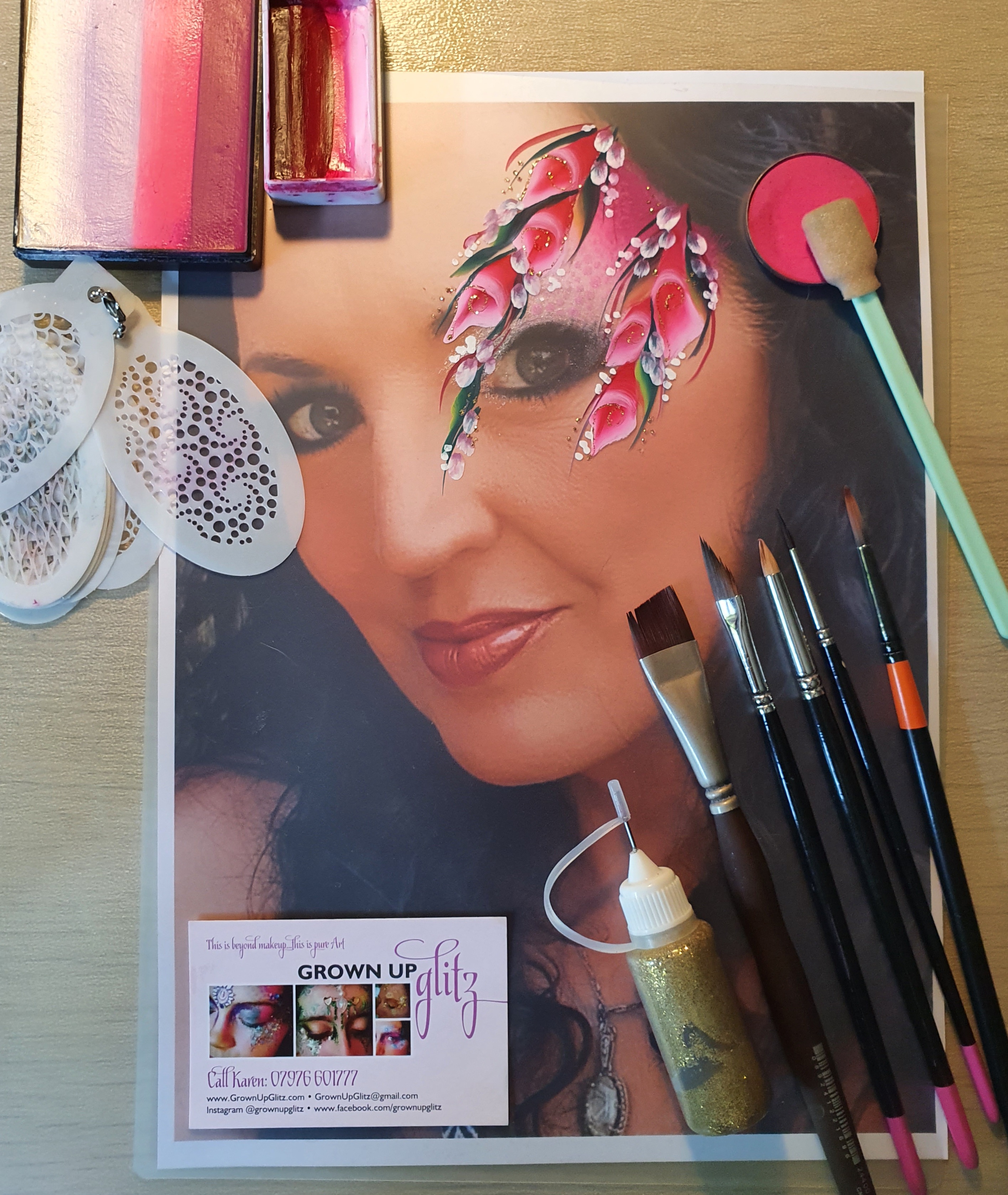 The class will teach you ALL the techniques you need to be able to confidently create these multi layered adult eye designs.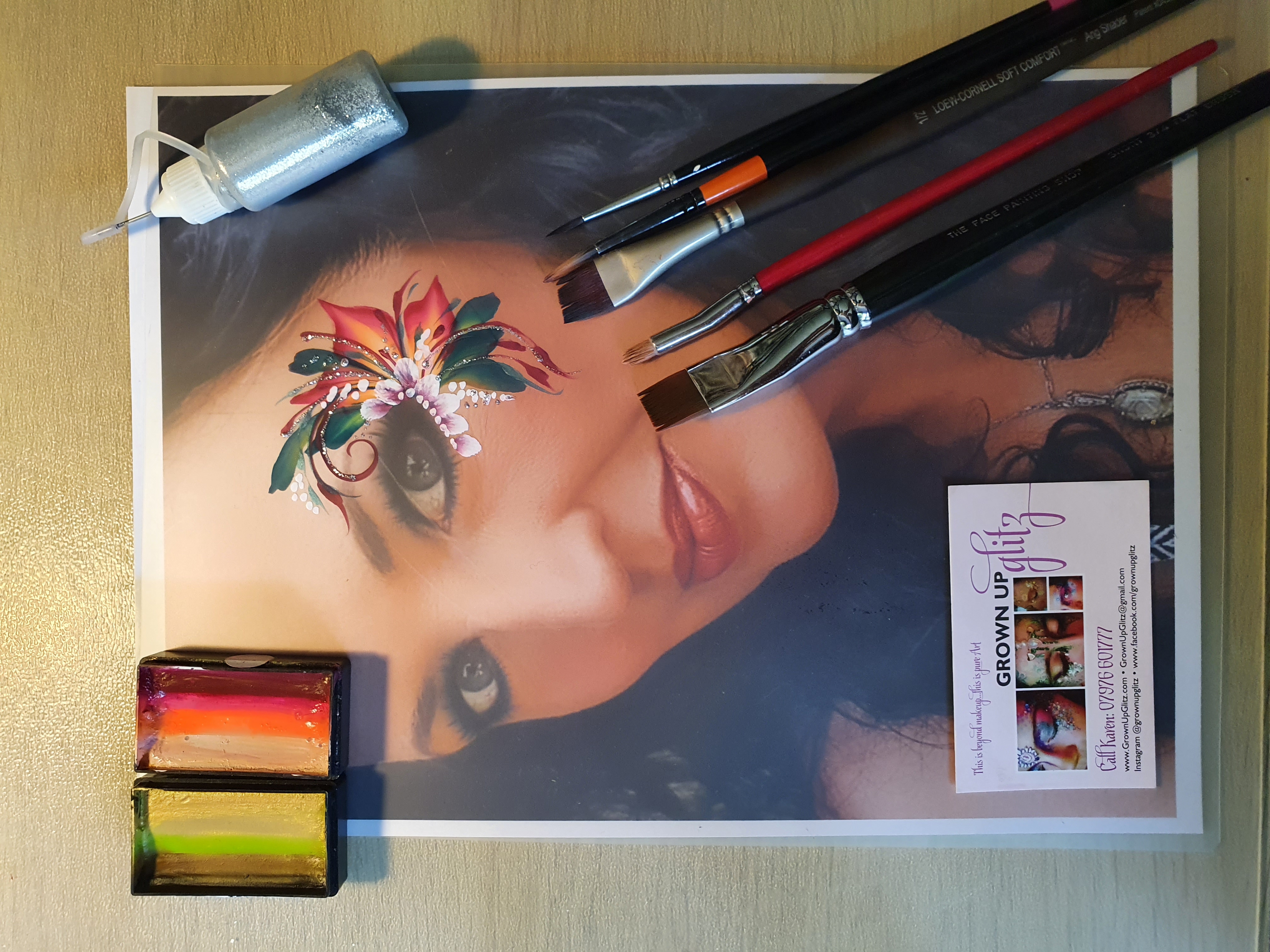 What others have to say about this course!
Just to say thank you for being such an inspiration if there's anyone that can inspire one to paint it's you. i've really lost my painty mojo and i know i purchased your grown up glitz Adult Eye Designs online workshop which is amaaaazing but today i purchased your starter one stroke workshop WOW! That is just what i needed i've now delved into my million and one brush box and am using the dagger liner. So many amazing tips i feel totally refreshed inspired vitalised wish I could go out there and paint tomorrow like we all do lol. But i just wanted to say upon listening to workshop i will definitely purchase any more online workshops you make i'm interested in them all. Please bring it on. You really are the best best best in the whole wide world!
Other related courses
A selection of related classes you may be interested in! Immediate access, work at your own speed.