Professional Face Art Classes taught by Multi-Award Winning Artist Karen Huwen of www.GrownUpGlitz.com
Search @GrownUpGlitz on Facebook and Instagram.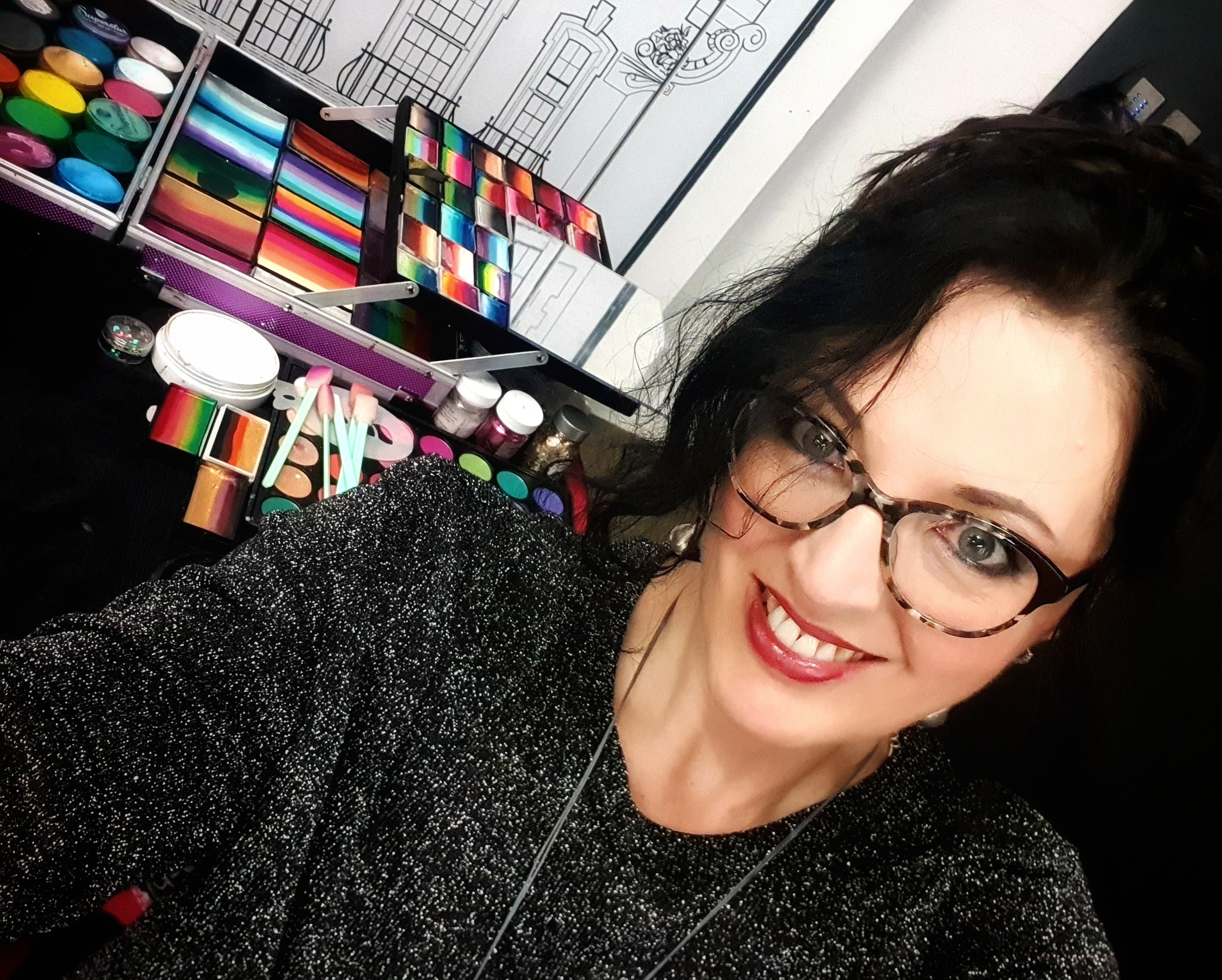 Hi, I'm Karen Huwen
I am well known for my Grown Up Glitz Adult Eye Designs, and teach live workshops all around the country. Now I am delighted to present this online classroom so anyone in the world can join!
Face and Body art is becoming more and more sought after and this is an exciting time to try out this fantastic art form. Standards are constantly getting higher and the skill level nowadays is exceptional! This is no longer average "have a go" face painting - it is PURE ART and I am proud to be part of the revolution!