Professional Face Art Classes taught by Multi-Award Winning Artist Karen Huwen
of www.GrownUpGlitz.com and also www.WowFactorFaces.com
Search @GrownUpGlitz and @wowfactorfaces on Facebook and Instagram.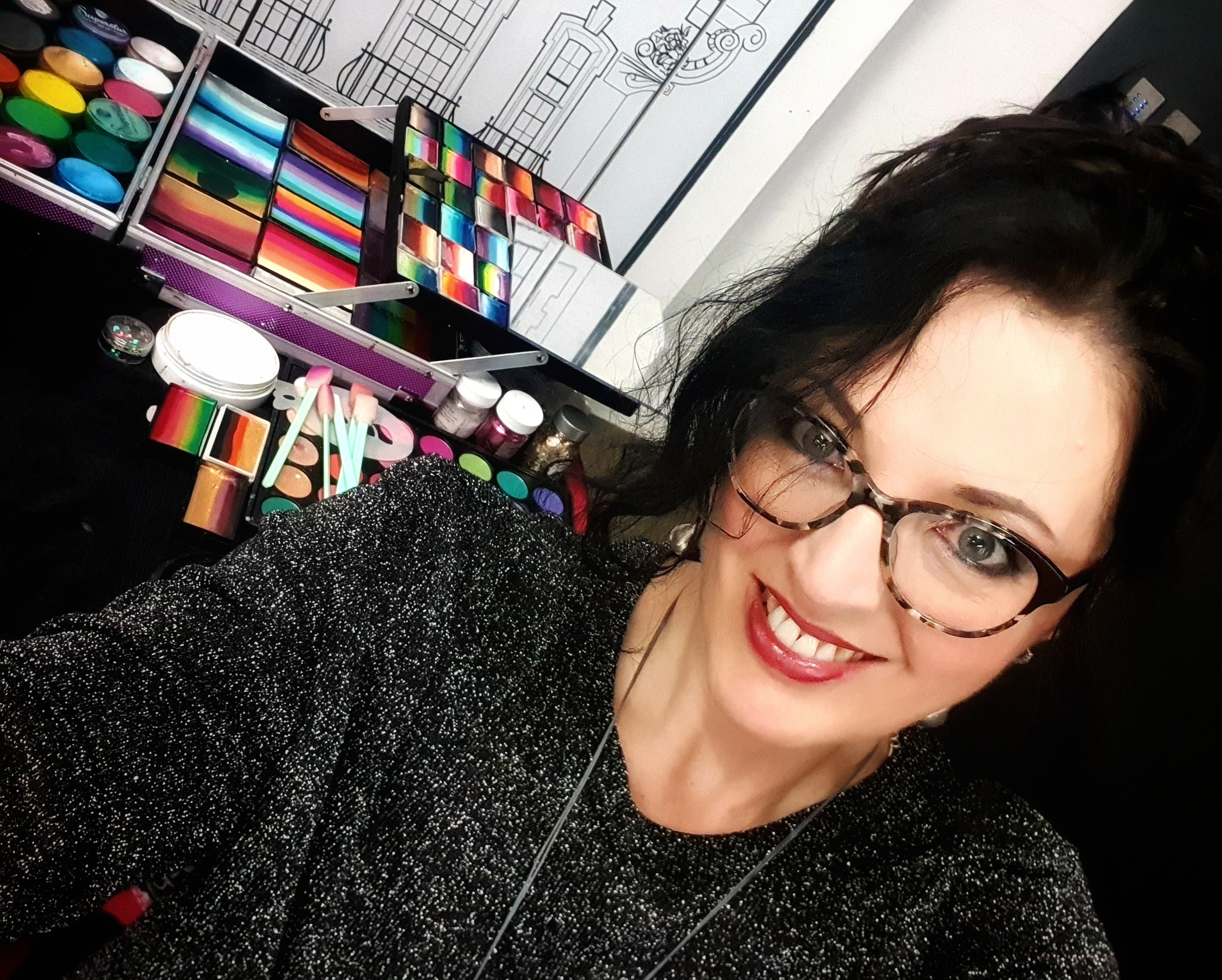 I am well known for my Grown Up Glitz Adult Eye Designs, and teach live workshops all around the country. Now I am delighted to present this online classroom so anyone in the world can join!
Face and Body art is becoming more and more sought after and this is an exciting time to try out this fantastic art form. Standards are constantly getting higher and the skill level nowadays is exceptional! This is no longer average "have a go" face painting - it is PURE ART and I am proud to be part of the revolution!
HAPPY CUSTOMERS!
I highly recommend taking Karen Huwen's Grown Up Glitz Adult Eye Design workshop. Karen is such an amazing teacher. There are plenty of designs for all occasions for both men and women. Each design is broken down step by step with precise instructions on how to recreate the look or make it your own. There is also a template to use to help you learn and remember the different constructs of the designs. This workshop is worth every penny, you will not be disappointed. Thank you Karen for sharing your amazing talents and beautiful art with this world! 
Just to say thank you for being such an inspiration. If there's anyone that can inspire one to paint it's you! I've really lost my painty mojo and I know I purchased your Grown Up Glitz Adult Eye Design workshop, which is amaaaaazing, but today I purchased your One Stroke Workshop - WOW! That was just what I needed, I've now delved into my million and one brush box and am using the dagger liner. So many amazing tips, I feel totally refreshed, inspired, vitalised and wish I could go out there and paint tomorrow like we all do lol! But I just wanted to say, upon listening to your workshop I will definitely purchase any more online classes you make. I am interested in them all. Please bring it on. You really are the best best best in the whole wide world!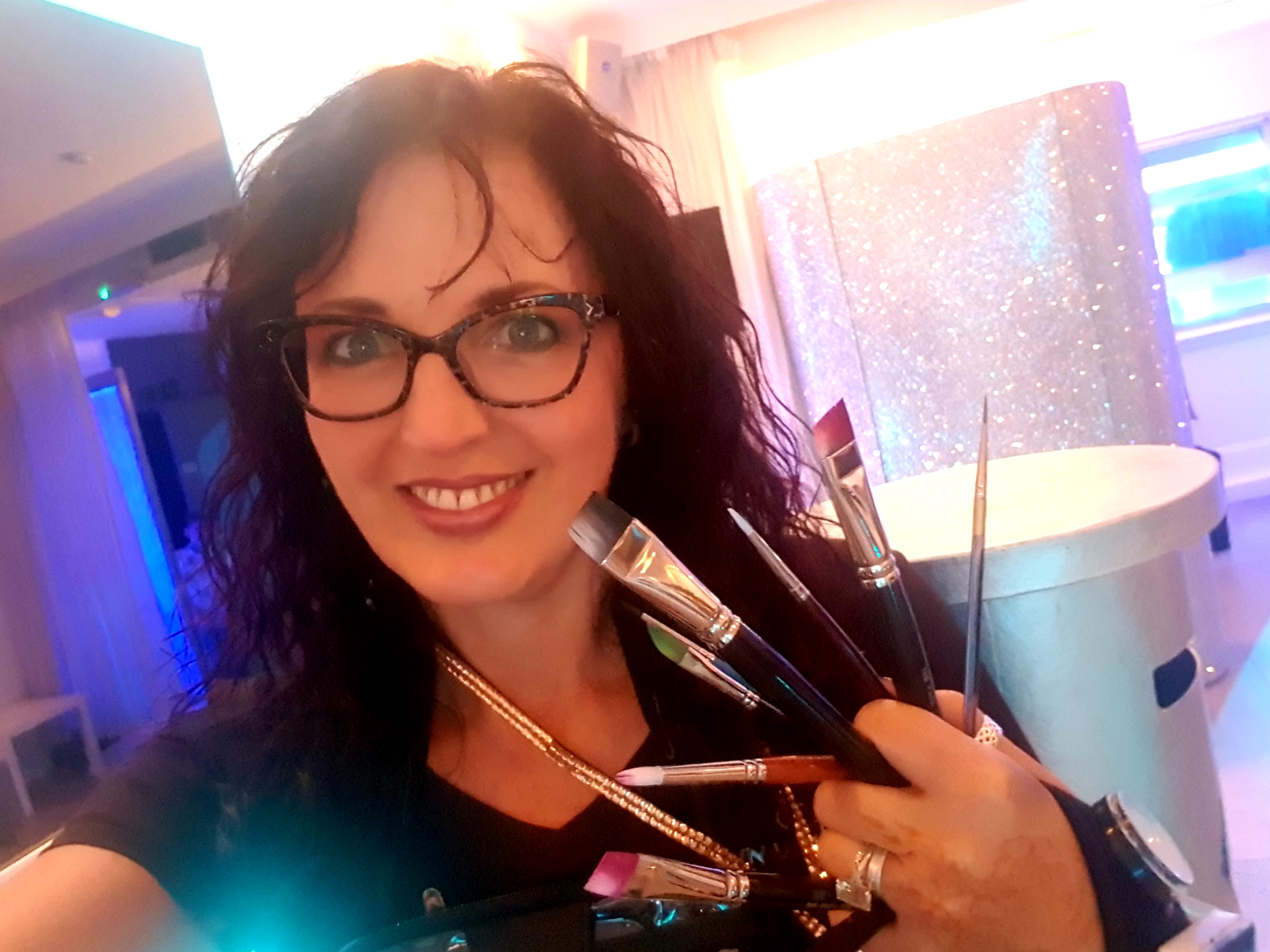 A selection of available classes
If you want to learn more in this glittery world of face art, please take a look at my other classes I have available!